Wardrobe Designs
Wardrobe storage is essential for keeping all your clothing items neatly and tidily stored away and kept in good condition. Although cleverly located cupboard space in your home can also be useful when storage space is tight.
Wardrobes at one time were just a shelf and a rail. These days for storing away our clothes and other things we need a little bit more than that.
Hanging rails, drawers and space and shelves for shoes are now all features of a well designed wardrobe. Walk in wardrobes which are essentially a room or part of a room that has been fitted out like a wardrobe are becoming more coming where the space is available. The opportunity to store clothes and other things away from the main part of the bedroom is a good opportunity to declutter.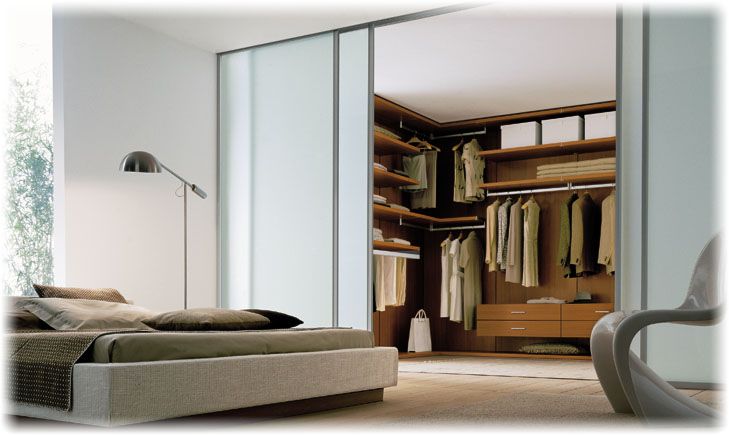 Built In wardrobes are effectively closest that that are part of the house. So when you move into a home with built in wardrobes you dont need to bring your own wardrobes whit you as they are already there.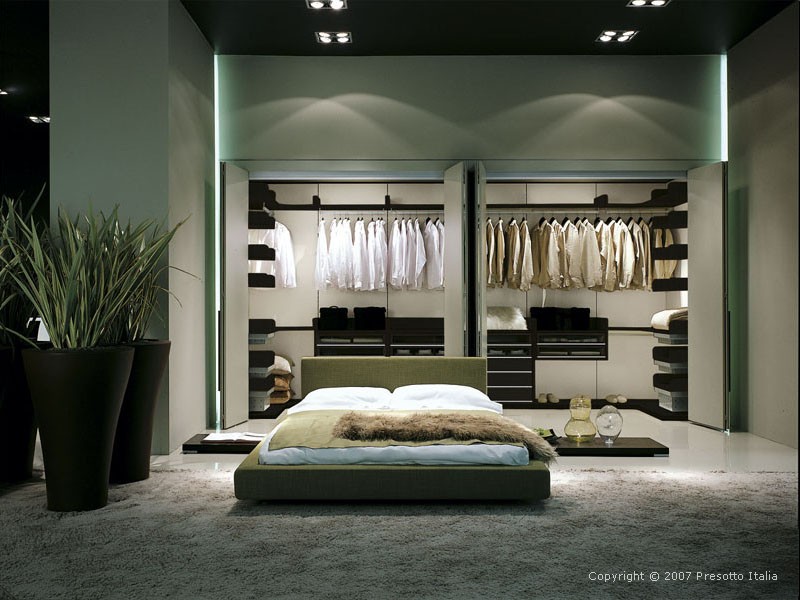 A custom designed wordrobe is one that is created to your exact specification and with your own lifestyle and storage needs in mind. Its an opportunity to get exactly what you want but the downside is that they can be very expensive and when you move you cant take them with you they have to be left for the next owner to enjoy.
There are a number of things to think about if you do need to purchase or design a wardrobe. A big question is how much space is a wardrobe going to take up in your bedroom.
If you have a large bedroom then its no so much of an issue but with smaller bedroom you can soon find that a wardrobe can dominate the whole room. You also need to think about your budget.
There are cheap and flimsey wardrobes available but they are unlikely to last very long. So it worth spending a bit extra to get a quality wardrobe, and how much really depends and your tastes and on how long you expect to keep the wardobe.
Luxury Bedrooms
Wardrobe Designs